Over the years we have developed termite treatment techniques and methods known only to us which allow our crew to achieve highest possible quality of work.  Years of trial & error is how we are able to achieve these results. If you want to go green in regards to termite and other wood destroying organisms treatments, we ARE the ultimate green termite treatment company in Greater Los Angeles area as well as in most cities of Southern California.
Prime Termite offers the same warranties for our complete green termite treatments due to their ability to prevent in more or less extent from future infestations depending on different factors. Other local termite companies have yet to match up to our level of expertise and environmentally safe practices.
In addition, our green termite treatments are not only against subterranean and drywood termites (drywood termites in California) but also against other wood destroying organisms –  fungus, powder-post beetles, and carpenter ants.
Bora-Care Termite Treatments

Subterranean & Drywood Termite Green Treatments
Bora-Care Foaming directed to entire structure
Bora-Care is an outstanding termite control prod
uct that has an excellent reputation among serious termite control professionals. It is produced by Nisus Corporation after years of extensive research and development requiring significant investments. Bora-Care is not a "who knows what invention" by a small, local termite company, which neither has sufficient research and development investment means nor is a professional termiticide-producing organization. This is why other natural termite control manufacturers (usually just small local termite companies) often try to promote their products with unsubstantiated and exaggerated claims. Bora-Care produces great results while conducting foaming on exterior and interior structures. Prime Termite uses the best state-of-the-art equipment available on the market, much better than what you can see in the manufacturer's video above. Our equipment quality, combined with telescoping and infra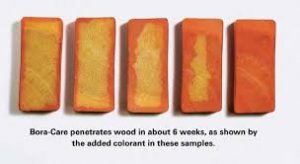 red tools, means excellent results.  By collaborating with our customers, we also cut the cost of this expensive material as well as labor expenditure with our efficient and detailed organization of the jobs.  We have spent close to six figures on software development partially because of this.  With our very reasonable pricing, you will get unsurpassed value for your investment, which will protect your property as long as it exists.

Rave reviews on yelp and photos taken of actual work also shows that. There is a reason Prime Termite is by far the best-reviewed termite company on yelp not only by review count but also by votes. This is because instead of drilling holes and just spraying we track the Bora-Care and Timbor-Professional to make sure it goes and sprays and foams the wood members inside the wall. This is why when we foam we give a free fumigation guarantee.
From thousands and thousands of foaming done by Prime Termite there have been only dozens which did not work. Even if this happens we will fumigate the house for free. If the house can be treated without toxic and dangerous methods which also will prevent in more or less extent from future infestations then why not to try it first? If it will not work, we will tent it for free! Also, as you can see from the pictures above, if we see inside the walls then why it should not work if the termite

treatment will be done properly! Yes it is not that simple, but still … During almost half of the fumigations more damage is caused to the house when walking on the roof, separating fences, damaging vegetation than expected damage from drywood termites in next 20 years! In about 10% of the cases so much damage is done to the house while mainly walking on the roof that it literally makes no sense to do fumigation at all not even now but in next 50 years. On those houses as soon as fumigation company puts the tent expected 50-100 year damage happens to the house from drywood termites. By other words as soon as fumigation company does the fumigation it does more damage to the house than drywood termites would do in next 50-100 years. That house will probably not be standing there in a century anyway. This is if fumigation was more or less successful. Just because you fumigate your home it does not mean it will be successful. Even if it was successful it will never be close to 100% successful.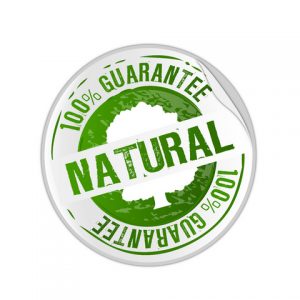 Drywood Termite Green Treatments
Thermigation – Heat-Plus Treatment for Drywood Termites

Complete Heat or Thermigation is similar to fumigation when all wooden parts of a structure are treated by reaching all drywood termites. During fumigation this is achieved by introducing sulfur flouride, but by using complete heat it is accomplished by increasing the temperature to a level at which drywood termites cannot survive. In both cases, the structure is sealed to block fumigant or excessive heat escaping through a tent or other alternative ways. Complete Heat or Thermigation is the only alternative to fumigation capable of eliminating all drywood termites. In addition, it has one great advantage – it is a completely green treatment that does not involve any chemicals, even organic and natural ones.
Drywood termite infestation intensity is based upon the closeness to Pacific Ocean.